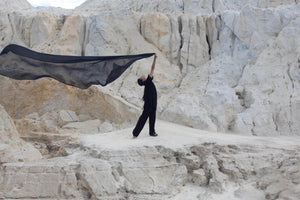 Frequently Asked Questions
Payments are accepted via credit card, debit card, with a valid country billing and shipping address depending on your country. Accepted credit cards are Visa, American Express, Mastercard, Dinners, Codensa and PSE.
When placing an order, your billing address must correspond to the address of your credit card, or AL will not be able to process your order.
All transactions are secured via our PayU partner. The Andrea Landa website is provided with an SSL encryption system to protect personal and payment data.
• Returns within 30 days
• Item in perfect condition with original tags, cannot have been worn. 
• Original packaging
• Original invoice
• We do not offer exchanges and /or returns for personalized items, or pre-order items that are customized regarding size, color, fit or any other personalized variation.
• Pieces can be returned within the time frame provided (30 days) and be exchanged for any other product of equal or greater value. Exchange period is 120 days. AL does not offer money refunds.
• Orders may take 24 to 36 hours to process, once your order has been processed you will receive an email confirming your order has shipped
• Shipping Fees & Timing begin when you receive the shipping confirmation email
• Additional validation may be required for some orders and can delay delivery
• Signature is required on all shipments, if the package is received by a doorman or employee the shipment is considered delivered.
• To track your order, all the information will be provided in the shipping confirmation email